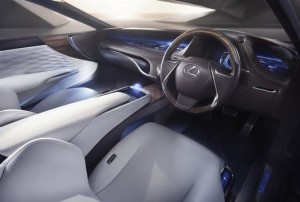 Lexus Press Release –
Reprint, because I could not get past just staring at the photo!
With a high output hydrogen fuel cell and electric motors powering this all wheel drive luxury concept the Lexus LF-FC immediately stole my heart. Add the integration of no touch hand signals that will control your audio and climate systems plus advanced automated driving technologies and I'm certain that this concept fell right off the pages of a comic book I read when I was 10.
Read on if you dare! Just Click Here!
Lexus LF-FC Flagship Concept Revealed at the Tokyo Motor Show